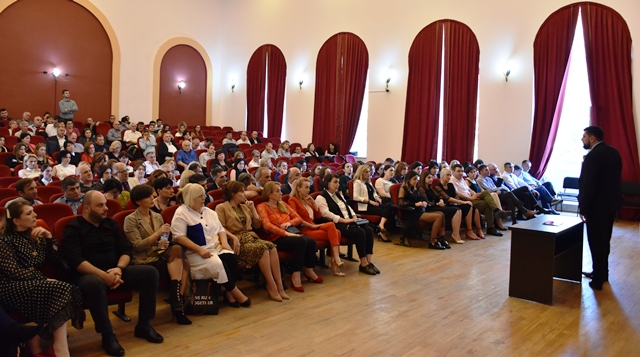 When you sincerely believe that you are serving a good deed, the deed that is of paramount importance to you, the deed you work selflessly for, when even a global pandemic is not an obstacle, success is inevitable.
I believe that the economic prosperity of the country, its financial stability and integration with Western cultures is possible only through our work without respite. That is why, despite the global pandemic, we have no right to break and stop, especially when it comes to human rights and the administration of justice. As the Latin proverb teaches, "Let justice be done, though the heavens fall (Fiat Justicia ruat coelom) ". The Legal Aid Service is committed to enforcing this idea.
As a result of the efforts of the Service staff, the new offices of the Service have been renovated this year, the consulting centers been set up in 16 municipalities and the infrastructure of the Zugdidi Legal Aid Bureau improved.
Our lawyers and consultants take care of our beneficiaries' rights on a daily basis, despite the health risks to themselves and their loved ones. A number of important decisions have been made by the Legal Aid Council this year to provide and further develop quality legal services for the beneficiaries.
With the support of its international partners: the USAID- "Promoting Rule of Law in Georgia" (PROLoG), the United Nations High Commissioner for Refugees (UNHCR) and the United Nations International Children's Emergency Fund (UNICEF), the Legal Aid Service is implementing a number of important projects for the population.
Accordingly, the Service, each of its employees, board members and partners spare no effort to develop services tailored to the needs of citizens, in accordance with Western standards. And for this I am especially grateful to each of them.
I believe that every step of ours: equal access to justice, improvement of infrastructure, quality assurance, the establishment of Western standards serves the future well-being of both- our beneficiaries and our staff, and ultimately the development of our country.
These steps are just the beginning and we, together, will be able to successfully tackle all the challenges and contribute to the strengthening of our Service and the advancement of the country.