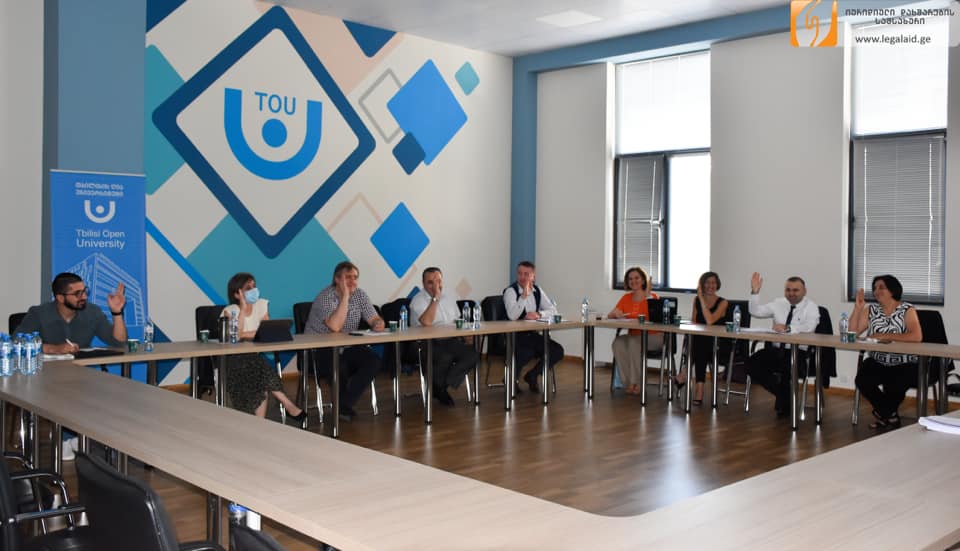 July 4, the Legal Aid Council elected Ramaz Chinchaladze as the new Chairman. The Legal Aid Service congratulates Mr. Ramaz Chinchaladze on his election as Chairman of the Council and wishes him successful work. Today, the Legal Aid Council made a genuinely important decision, submitted by the director of the Service and unanimously approved the Rules and Criteria for Legal Advice and Quality Assessment of Legal Assistance provided by the Legal Aid Service.
The development of a new system of quality assessment was one of the first decisions of the director last year and from today the legal aid service will have a mechanism based on international standards to ensure high quality of service. The council also approved the reform project submitted by the director, which intends moving to a new stage of the service development. The reforms were prepared within the framework of the Director's new strategy by analyzing the activities of the Service and establishing best practices in developed countries.
Despite the current challenges, the service continues working in an active regime and takes an effective steps to protect human rights tellingly.