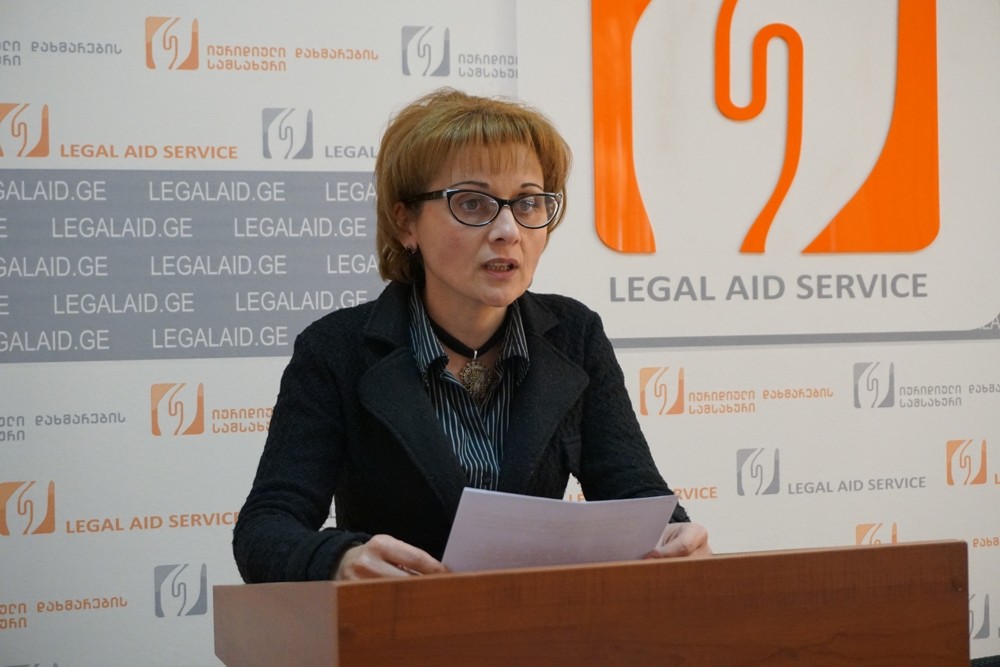 Today, in Tbilisi, the public lawyers who work at the LAS bureaus, elected their representative at Legal Aid Council for 1 year term. They chose the lawyer of Kakheti-Telavi Legal Aid Bureau – Lali Chavelashvili who, together with 8 other members of the Council, will take part in ruling and monitoring of Legal Aid Service.
Each bureau of the Service presented one candidate. The candidates who were identified by a secret voting of the bureau lawyers, voted for the programs of each other which were about the activity they would carry out in the Council during a one year period. Lali Chavelashvili won by 5 votes against 3.
The legal aid bureaus have elected their representatives in Legal Aid Council for the fourth time already. In 2014, the first representative of the bureau lawyers in the Council was Davit Botchorishvili, a lawyer of Tbilisi Legal Aid Bureau, in 2015 it was Valeri Kvantaliani, a lawyer of Kutaisi Legal Aid Bureau and in 2016, the third representative was Zakro Gvishiani a lawyer of Tbilisi Legal Aid Bureau.
Legal Aid Council is a collective body which was founded in 2014 in order to administer activity of Legal Aid Service, as well as to ensure independence and transparency of the Service. Besides the bureaus representative, three persons in the Council are represented by the Bar Association and Public Defender's Office. Moreover, among the members represented by the Public Defender's Office, one person is from the apparatus of the Office, one – from the human rights NGO and one is a representative of the academic society. The Ministry of Justice and the High Council of Justice are represented by one member each. The Council members hold their position for a 4-year term, except the member who is a lawyer of the Service at the same time.
The competence of Legal Aid Council includes: election of the director of Legal Aid Service, approval of the strategy of the Service and monitoring of its fulfillment, approval of the Statute and other regulating documents of the Service, making decision on setting up or winding up offices of the Service, etc.