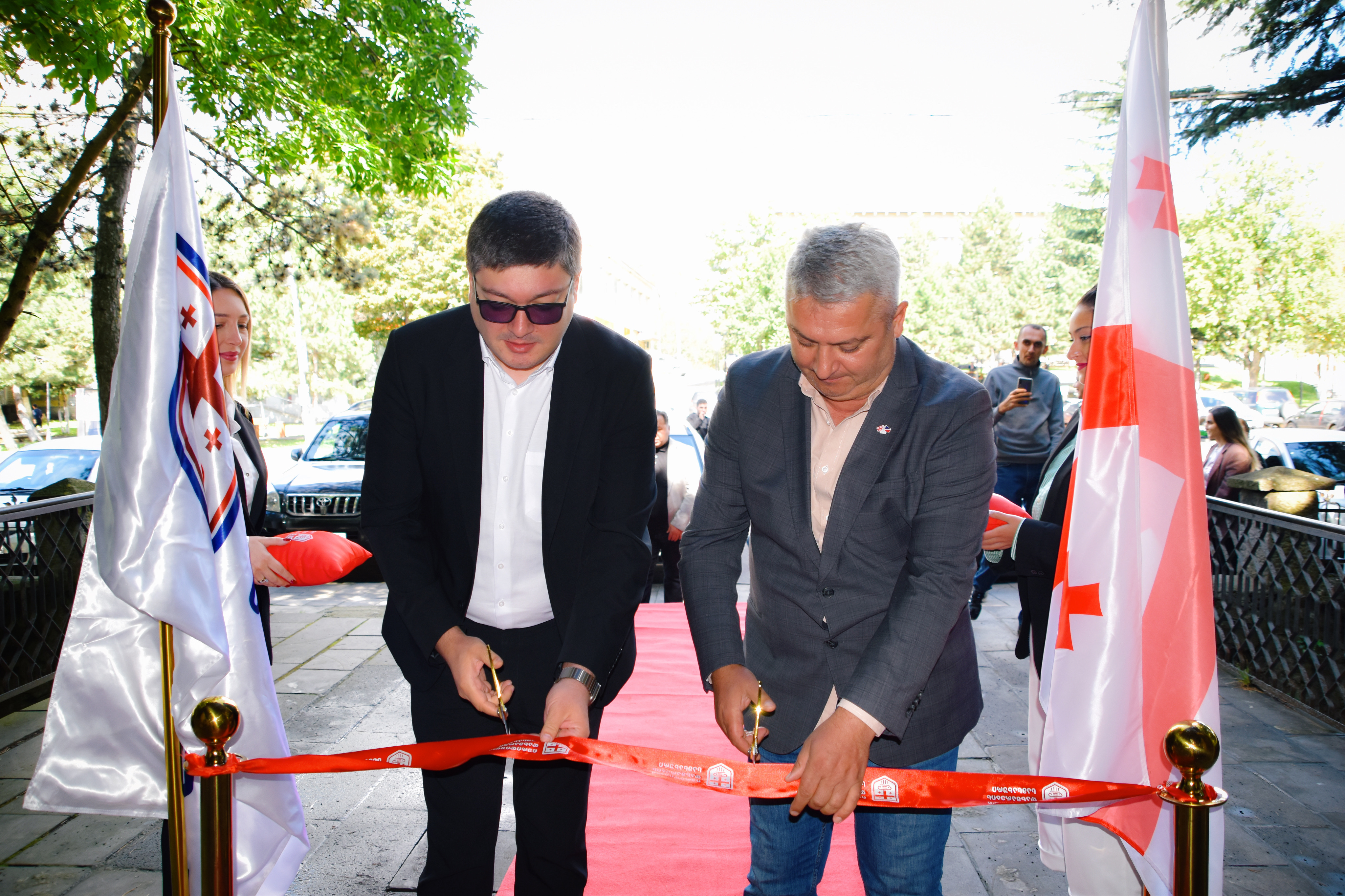 The Legal Aid Service consulting center was opened in Tetritskaro (Tamar Mefe 1 #34) on September 14, 2023. From now on, the people of Tetritskaro municipality will be able to receive free legal aid here. Until today, the residents of Tetritskaro had to address the Rustavi Legal Aid Bureau or the Marneuli Consulting Center to receive the services of public attorneys and consultants.
This time, Tetritskaro people can also access free legal aid. David Simonia, the Director of the Legal Aid Service, and Giorgi Tsiklauri, the Mayor of the Tetritskaro Municipality, officially opened the Tetritskaro Consulting Center's office.
Following the opening ceremony, a meeting with the general public was conducted, and David Simonia delivered a presentation on the free legal aid system, the requirements for eligibility, and the Service initiatives. Individual consultations were provided to the interested parties.