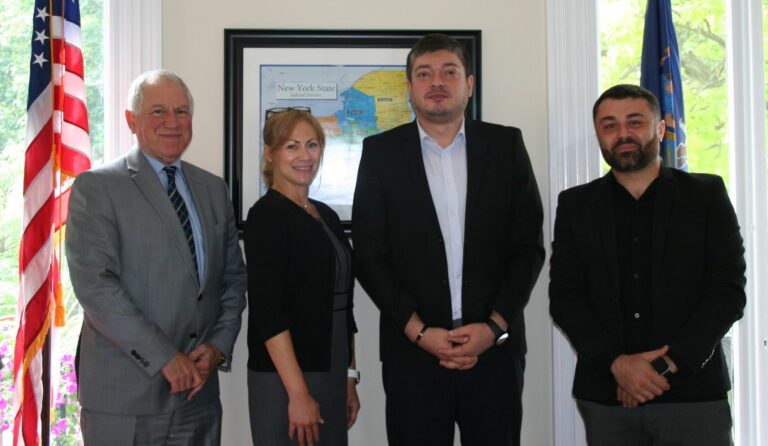 On 16 August, David Simonia, Director of the Legal Aid Service, visited the Albany Law Center and met with Richard Lewis, President of the New York State Bar Association.
During the meeting, the following topics have been discussed, such as the functioning of the justice systems in the USA and Georgia as well as the matters concerning the legal protection of insolvent persons. The leaders shared their experience on functioning of free legal aid institutions.
As David Simonia declared, the American justice system serves as a model for many since its every aspect is well-developed and oriented towards protection of core values and principles of human rights. Hence, it is crucial for Georgian Legal Aid Service to closely cooperate with the relevant authorities of the US. Richard Lewis noted that American justice system also has challenges, and one of its major challenges is raising the legal awareness. At the same time, the US population, including the legal community, fully supports Georgia's progress toward democracy.
During the meeting, the parties agreed to launch a project in cooperation with the Legal Aid Service and the New York State Bar Association, implying provision of legal aid to Georgian immigrants, including citizens living illegally in the US.