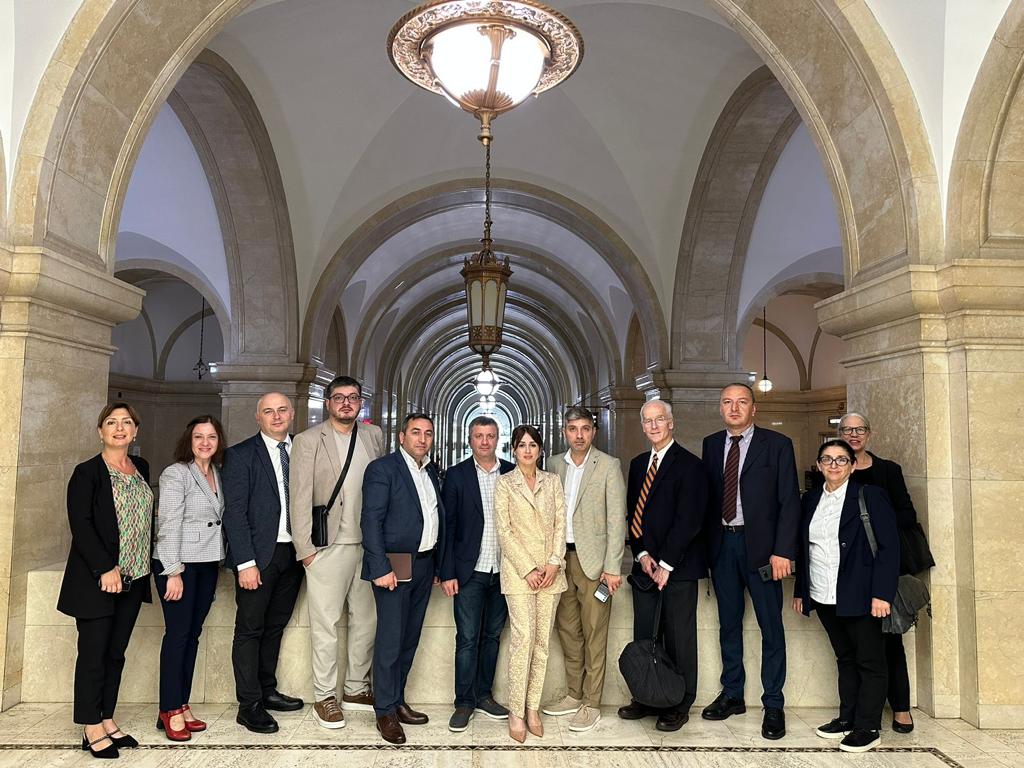 From August 7 to 11, 2023, a delegation from the Legal Aid Service embarked on a productive trip to the United States of America, specifically to the state of Wisconsin. This delegation comprised the Director of the Legal Aid Service - David Simonia, the Head of the Tbilisi Legal Aid Bureau - Sulkhan Komakhidze, the Head of the Kutaisi Legal Aid Bureau - Gela Siordia, a lawyer from the Kutaisi Legal Aid Bureau - Esma Norakia, and a lawyer from the Batumi Legal Aid Bureau -Gvantsa Turmanidze. The United States Embassy in Georgia orchestrated and provided support for this working visit, and it was also attended by representatives from the Georgian Bar Association.
The primary focus of the visit was to enhance the participants' judicial skills regarding The Mock Trial and foster an exchange of experiences. Throughout their time in Wisconsin, the delegates engaged in informative sessions and observed various court hearings, contributing to their professional growth.
An especially noteworthy highlight was David Simonia's meeting with the leadership of the Wisconsin Legal Aid, where he shared valuable insights and practices, paving the way for potential future collaborations.
The Legal Aid Service of Georgia extends its sincere gratitude to the US Embassy in Georgia, particularly the Bureau of Drug Enforcement and Law Enforcement Cooperation. Their direct support was instrumental in facilitating this working visit. Such programs undeniably play a pivotal role in enhancing the efficacy of the justice system and fortifying the involved institutions.