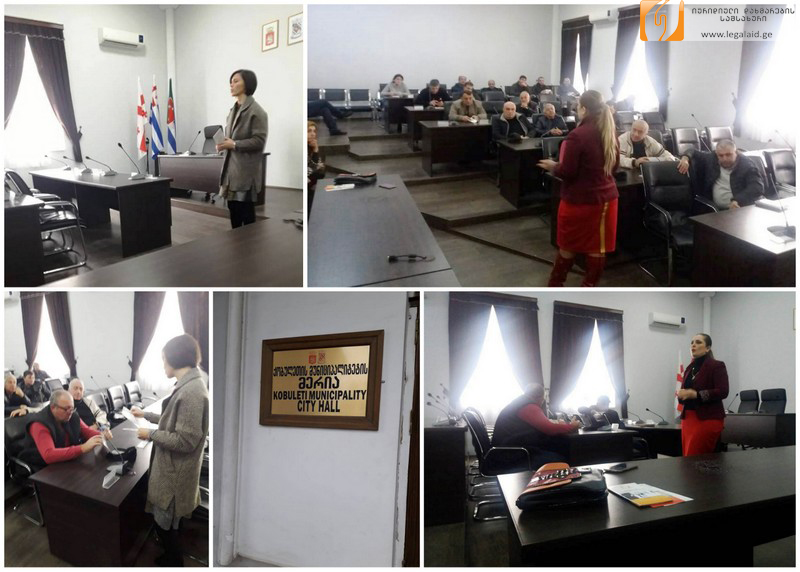 The consultant of the Las Adjara Bureau Nino Sharashidze and the lawyer Nato Iremadze met with the representatives of Kobuleti Municipality local administration – Mayor of Kobuleti and the administrative staff. The main aim of the meeting was to inform the hosts about the functions of Legal Aid Service, free legal assistance eligibility criteria and discussed various legal issues.
The Adjara Bureau representatives reviewed activity of the Service, talked about partner organizations, equally accessible free legal consultation and free legal aid eligibility criteria, as well as exceptional criteria. The meeting also touched upon various issues such as loan agreements, inheritance, registration of real estate, protection from violence against women and other members of family, importance of restrictive and protective orders, terms, rights of victim of violence, matters related to family law, recognition of a person as beneficiary of support, procedure of appointing the supporting person, social issues, such as state pension and social allowance, free advocacy service and other topics the population should be aware of to protect their rights.
The lawyers answered the questions of the locals and gave them LAS information brochures.